The illustration shown on the opposite page is intended as a guide to dismantling. Be sure to note the location of all components when dismantling. Although some components may appear to be identical they are not interchangeable.
Make sure that components are assembled in their original positions.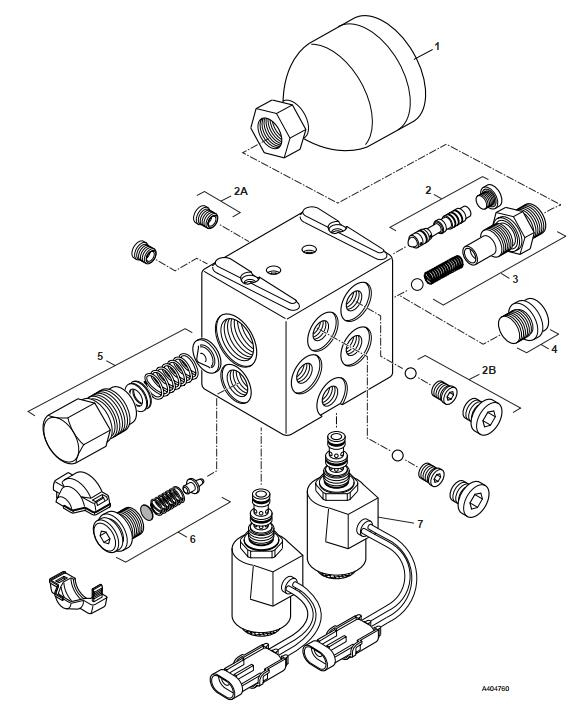 Related Content:
How to Use JCB Diagnostic Tool
How to Install JCB ServiceMaster 4 on Win7/Win10
Great care should be taken when dismantling and assembling a valve to avoid the following:
• Contamination
• Damage to spools
• Damage to seal grooves
Any of the above may result in possible problems with the operation of the valve.
1 Remove the servo pressure supply valve from the machine
Note: The illustration depicts a complete strip down, but to carry out specific servicing/repairs, e.g. renewal of one of the solenoids, it is only necessary to dismantle the relevant components.
Assembly
Assembly is the reverse of the dismantling sequence.
1 Clean the valve components in an appropriate solvent.
2 Renew all 'O' rings and back-up rings.
3 Lubricate parts with JCB Hydraulic Fluid before assembling. Make sure that all the parts move freely.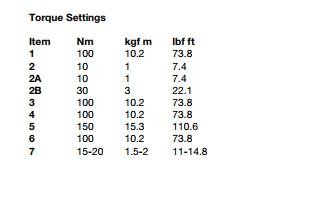 Accumulator
The accumulator 1 can be removed as shown. Take great care when handling the accumulator, the unit is pre-charged with nitrogen gas and further dismantling of the accumulator should not be attempted. The adaptor assembly 3 incorporates a non-return valve with a spring and ball as shown.
Regulating Valve Assembly
The regulating valve assembly 5 can be removed as shown.
The valve is non-adjustable and is factory set with shims.
Take care to keep all the shims together. JCB ServiceMaster 4 2023
Pressure Relief Valve
The pressure relief valve 6 can be removed as shown.
Solenoid Isolation Valves
The solenoid isolation valves 7 can be removed as shown. It is possible to remove the valve cartridges for cleaning or resealing without removing the complete valve from the machine. If there is evidence of damage to the valve or its seat caused by debris then the cartridge must be renewed.
Note: If removing components from a valve block that is fitted on a machine the pilot circuit accumulator pressure must be vented first. With the operator seat locked in the rear facing position and with the arm rests raised forward (for backhoe operation), switch the starter to ON without
starting the engine. Operate the joystick controls several times to vent the hydraulic pressure from the servo system and backhoe rams. Turn the starter switch to the OFF position and remove the key.
More repair case for JCB,please refer to:JCB Trouble Repair