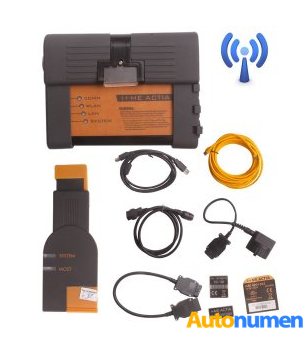 BMW ICOM A2 is new generation BMW Scanner which instead of its previous version BMW ICOM A+B+C for diagnose and program BMW group vehicles . The unit includes the BMW ICOM A2+B+C (with WIFI function) and 500GB HDD contains latest Rheingold ISTA D/P and Engineer tools(INPA,E-SYS,ETK,NCS and so on.
1. Top Quality BMW ICOM A2+B+C With WIFI connection function.
2. With Latest 500 GB hard driver contains latest Rheingold ISTA D/P and Enigneer Tool.
3. The hard drive can be installed on 95% laptop with Intel CPU I3I5I7 and 4GB Ram.
4. Software version is 10.2015 ISTA-D (3.51.13) + ISTA-P (3.56.3.002) + Engineer Tool.
PLS NOTE:
No Network And Also No Connection With The Original Server When You Use The Rheingold BMW ICOM Software HDD, Otherwise It Is Will Be Damaged,And Need You Send Back For Repair.
The advantages of BMW ICOM A2+B+C ISID Diagnostic Tool
1.Faster processor and bigger storage for better expression.
2.Robust construction makes it can works in complicated environment.
3.The Part B of A2 will be covered by a soft gap, it is for avoiding dust & oil & water.