BMW ICOM A2+B+C latest software version is 2017.07.   ISTA-D 4.05.32  ISTA-P 3.61.5    VIN: 2017.05   Now we show you how to use BMW icom A2 and ISTA D software ,check  all car module status and delete fault code history.  the operation steps is easy.
steps 1:  connect your ICOM A2 main unit with your car, then open ISTA-D  4.05.32
You need to do  a vehicle test firstly.
go to " vehicle information " -" control unit free"-"start vehicle test"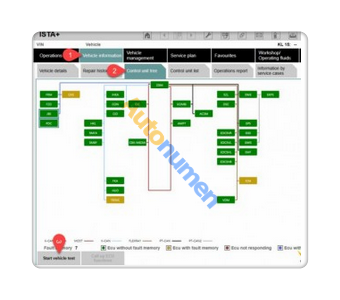 click" yes" , then start vehicle test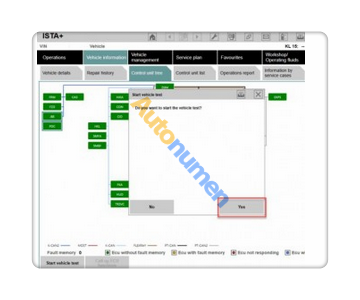 steps 2: when finish vehicle test.  the faulty module will be display in yellow or red.  yellow means there is a error memory,  red means no response.
if you see there are all is green,   it means not problems at all.
press the "display fault memory " button to check the error code.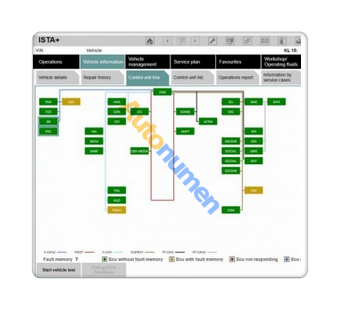 steps 3:   click" vehicle management"-"troubleshooting" – " fault memory"
you can see the error description with error code.   double click every item, you can see detail description of phenomenon.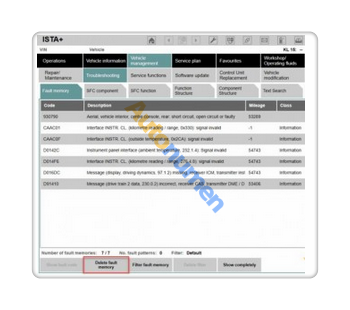 just click" delete fault memory" to clear the faulty memory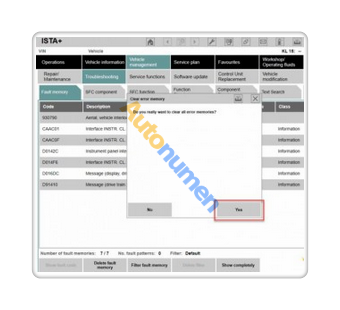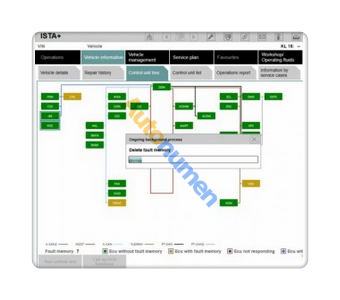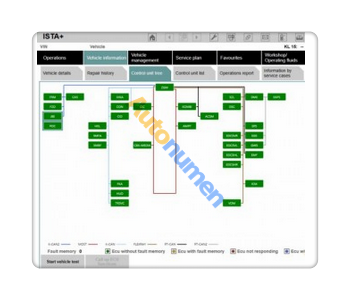 BMW ICOM software support Multi-language available in diagnosing, programming and TIS diagram circuit: American English, British English, German, Spanish, French, Italian, polish, Portuguese, Turkish, Czech, Swedish, Dutch, Indian, Greek, Russian, Simplified Chinese, Traditional Chinese, Japanese, Korean and Thai.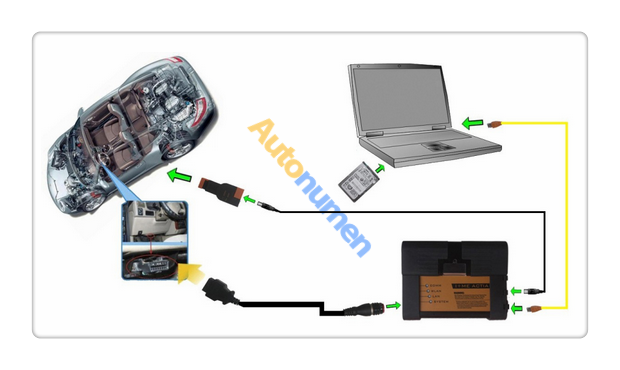 See more click:http://www.autonumen.com/