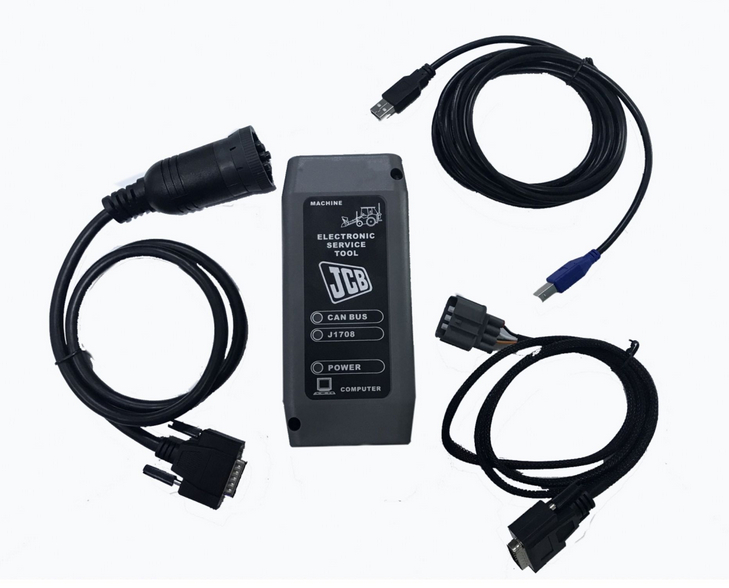 JCB Diagnostic Electronic Service Tool including bucket loaders, excavators, tractors, forklifts, trucks, and generators, requires a reliable diagnostic tool to identify faults, measure parameters, and perform program updates. Enter the JCB Electronic Service Tool (EST), a cutting-edge device designed to streamline fault finding and maintenance tasks for JCB equipment. In this article, we will explore the features, compatibility, supported models, and engines, as well as provide a guide on how to use this powerful tool.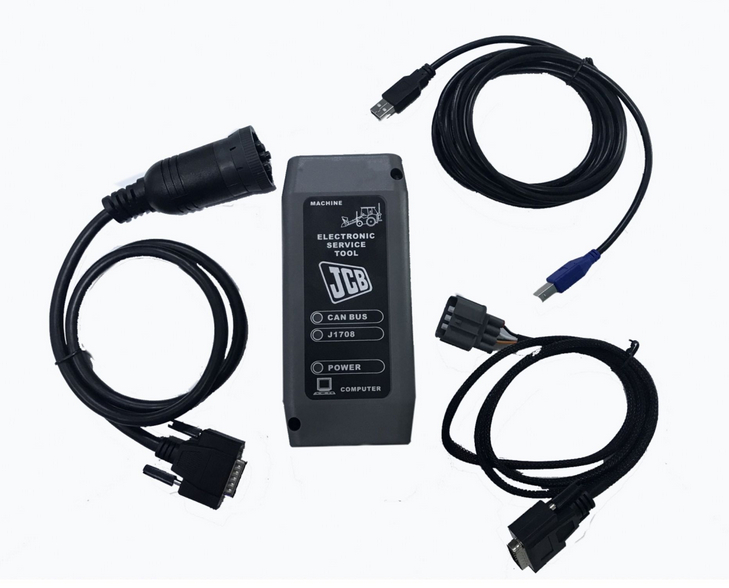 The Features of JCB Electronic Service Tool
1. Fault Code Reading and Ranking: JCB EST is equipped to read and display fault codes from JCB machinery's Electronic Control Units (ECUs). Moreover, it ranks these codes based on their importance or severity, allowing technicians to prioritize their troubleshooting efforts effectively.
2. Calibration and Programming: With JCB EST, technicians can calibrate and parameterize the Engine Control Modules (ECMs) as well as program specific blocks within the ECUs. This feature ensures that the machinery operates at optimal performance levels.
3. Service Interval Adjustment: JCB EST enables technicians to adjust or reset service intervals for JCB machinery. This ensures that routine maintenance tasks are performed at the appropriate times, minimizing the risk of unexpected breakdowns.
4. Compatibility with JCB Service Master 4 (2019): The JCB EST is designed to work seamlessly with the JCB Service Master 4 software released in 2019. This compatibility likely enhances the diagnostic capabilities of the tool, ensuring accurate and efficient fault finding.
5. CAN Protocol and OBD II System: The JCB EST supports the Controller Area Network (CAN) protocol commonly used in modern vehicles. Additionally, it is compatible with the On-Board Diagnostics II (OBD II) system, enabling technicians to diagnose and troubleshoot issues effectively.
6. Instructions for JCB Engines and Other Brands: The JCB EST provides comprehensive instructions for the use, repair, and diagnostics of vehicles powered by JCB engines. It also extends its support to engines from other manufacturers such as Isuzu, Deutz, and Cummins, ensuring versatility and convenience for technicians.
7. Full Original JCB Repair and Service Manuals: The JCB EST offers access to complete and original JCB repair and service manuals, providing technicians with detailed information for repairs and maintenance. This feature ensures that technicians have accurate and reliable resources at their disposal.
8. JCB Spare Parts Support: The JCB EST likely provides information on the availability of JCB spare parts for all markets. This feature assists technicians in sourcing the required parts efficiently, minimizing equipment downtime.
9. Programming Special Parameters: The JCB EST allows for programming special parameters, which may be available as separate options. This flexibility enables technicians to customize the machinery to specific requirements, optimizing performance.
10. Supported Languages: The JCB EST supports multiple languages, including English, German, Spanish, French, Italian, and Portuguese. This diversity ensures that technicians worldwide can utilize the tool effectively, regardless of their native language.
Supported Models and Engines
The JCB EST caters to a wide range of JCB machinery models and engines, making it a versatile diagnostic and service tool. Some of the supported models include:
– Agricultural models: Fastrac Tractors, Telescopic Handlers, Wheeled Loading Shovels, Telemasters, and more.
– Construction models: Backhoe Loaders, AMS/DECU Machines, Compact Excavators, Skidsteer Loaders, Teletrucks, and more.
– Waste models: Telescopic Handlers.
– Engines: Dieselmax and Dieselmax 672, Ecomax, Kohler TCR Engine, and a range of generators.
How to Use JCB Diagnostic Electronic Service Tool
Using the JCB EST is a straightforward process. Here's a step-by-step guide:
1. Connect the Diagnostics: Ensure that your laptop computer is connected to the machine's CANbus, which is the communication network within the machinery.
2. Start the Diagnostics: Turn on the machine ignition and start the engine if required. Launch the JCB Servicemaster software on your laptop computer.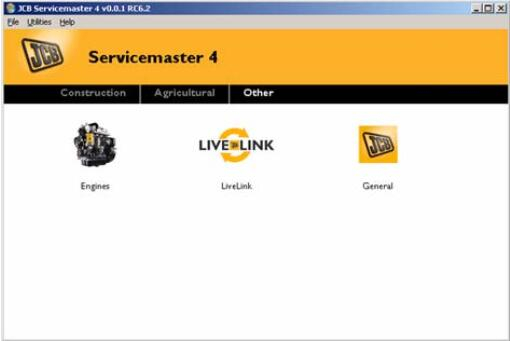 3. Select the Correct Device: In the DLA Setup section of the software, verify that the correct Device Link Adapter (DLA) is selected. This ensures proper communication between the JCB EST and the machinery.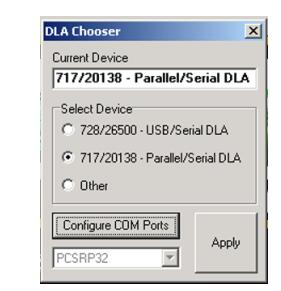 4. Begin Diagnostics: Once the setup is complete, you can start utilizing the diagnostics tool. Familiarize yourself with the various elements and features of the tool to effectively diagnose and service the machinery.
The JCB Electronic Service Tool (EST) is a comprehensive and powerful diagnostic and service solution for JCB machinery. With its extensive features, compatibility with the JCB Service Master 4 software, supported models and engines, and user-friendly interface, the JCB EST empowers technicians to efficiently diagnose, maintain, and optimize JCB equipment. By reducing downtime and enhancing overall performance, this tool proves to be an invaluable asset for JCB dealers and technicians worldwide.