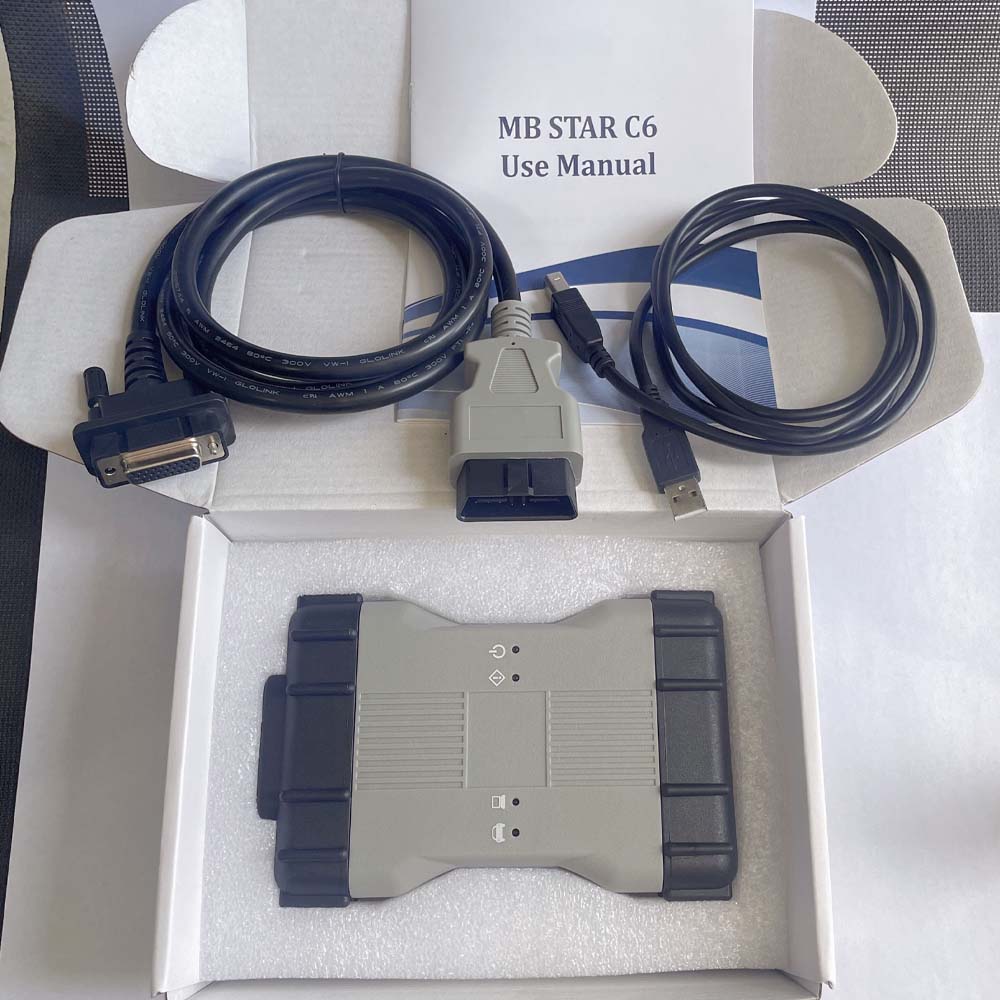 MB Star Diagnostic Xentry Software MB SD Connect C6 MB STAR C6 Multiplexer OEM DOIP Xentry Diagnosis Tool with V2023.09 Software.Mercedes Benz C6,Xentry diagnosis VCI,BENZ C6 DOIP,,benz c6,MB star C6,MB SD Connect C6,Xentry C6,
Notice:
If you choose hardware and software(500G HDD or SSD)
1. Please install the 512GB HDD(SSD) on laptop above 4GB Memory and I5 CPU, and use it on one laptop only.
2. There is keygen in our software HDD(SSD), no need activation by us.
3. This Mercedes Benz Xentry diagnosis VCI DOIP Pass thur interface C6 can't support All Key Lost,needs one key at least.
For some reasons you need reset your Benz Xentry VCI to factory setting.Here is a instruction show you guide on how to initialize your Benz Xentry VCI to factory settings.
WIFI PASSWORD : 12345678
If required, you can reset Xentry diagnosis VCI to factory settings to erase any carried out
configuration. To do so, connect your VCI to the diagnosis computer via USB cable.
You need to remove the rubber cap and press the recovery button for 3 seconds. The red LED under the triangle icon must light up.
Then, click onto the "Start recovery" button: