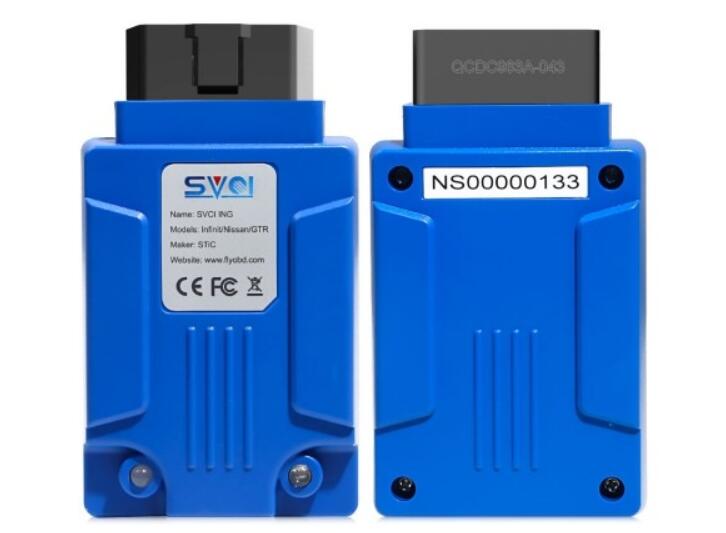 Free download the newest BAOCHI Cloud Diagnostic Software V1.3 for SVCI ING Nissan diagnostic tool.
SVCI ING V1.3 Free Download:
https://mega.nz/file/r6YH1SCD#0Fpvjq2oSSGhvwIQFA5N1aLC4DYnQWL5quaxSnS_2J4
Password: No need
Size: 71.8 MB
Safety: has been tested 100% ok by www.autonumen.com engineer
O.S: Windows7/8/10 (network requirement: 3G above)
Language: English, Japanese, Chinese
Update info: Fix the bug that cannot get the verify code from email when register
Special functions:
-Immobilizer key programming (Don't need IMMO card)
-Module (Re) programming: ECM, TCM, Blank TCM, Blank TCM, ABS, VDC etc. Very fast!
Don't need password!
-Configuration
Vehicle coverage: Support diagnosis, key programming, IMMO for Nissan, INFINITI, GTR (from 1996 to 2020) and RENAULT (only for some car models, there is no specific model so far). No need programming card, IMMO card and password. 90% of OBD vehicles on the market can perform diagnostic functions (Most of old cars before year 2005 cannot diagnose by SVCI ING)
Note: You can connect SVCI ING device to computer via USB cable or Bluetooth for using.
Newest SVCI ING V1.4 download free:
1.https://pan.baidu.com/s/1jCXYXZYZkHC9QfVS15ygsQ
Password: zhrv
2.https://mega.nz/file/PqhXHCCB#yaNvEYGUnxLc5L7CJA6E34x_i68uMPtvWbpsJZ0BjmE
size: 73.0MB
The two download links above both have been tested 100% working fine by autonumen engineer.
Add new function:
-add 5 bit, 20 bit anti-theft programming
-add leaf new energy vehicle