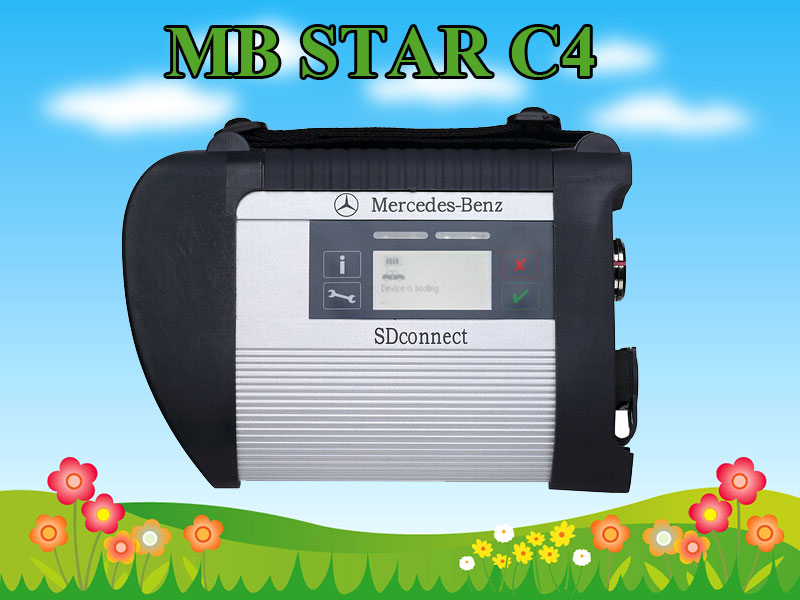 My computer is not  serial port, but star C4 with HDD only work with a computer that is serial port, not USB port. What should I do? Just use PCMCIA TO RS232。The MB STAR C4 operates on the Windows XP operating system and includes the WIS System (Workshop information system), the movement management system and DAS system (Automatic Diagnosis Assistance System). It is compatible with the original computer (Compact 3) via RS232 and RS485 protocols and the C4 can also supply power to the Benz star c3computer using the power cables.
With the life quality improved, more and more people have bought automobile, so the obd2 auto diagnostic tool is very necessary, right? It is a good task to get a good obd2 auto diagnostic tool. We can compare the function, price, but I very sincerely tell you that you should notice that the auto diagnostic tool supported protocol.There have one customer had mb star compact C4 Benz diagnostic tool for more than 2 weeks and has used it to diagnose several vehicles. But he was wondering how to use its WiFi card and what the WiFi card can do. Here I would like to share the answer with you all.MB SD Connect Compact C4 supports reading out & erasing trouble code, reading the real-time data of sensor and actuator, coding and programming with WIFI.
What else need to be pay attention?
1. Your computer system must be Windows XP.
2. When using this software fit all computer,you must close anti-virus software totally.Otherwise,anti-virus software will damage the software.
3. Your computer must support USB 2.0. Have more than 512MB memory.
4. MB STAR C4 not good at diagnose truck.If you want do trucks,please choose the best quality truck.