SUPER DP5 Android Diagnostic Tools Dirgprog5 Dp5 Car Diagnostic System Go to Buy: https://www.autonumen.com/goods-6923-SUPER-DP5-dirgprog-5-Full-Version.html
Super DP5 is a new Android-based vehicle trouble diagnostic device developed . and it is characterized by covering wide range of vehicles, featuring powerful function, and providing precise result.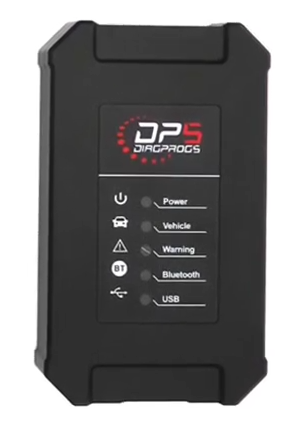 Mileage Correction Super DP5 Package Full Version Functions:
Immobilizer+Mileage correction+Diagnosis+Special function (Oil rest +ABS+Battery matching+ECU programming+EPB+Throttle programming+Airbag rest+TPMS+Steering angle rest+OBDII+DPF+Injector code+Supension matching+Gear learning+CVT learning
Super DP5 Software Features:
Immobilizer / Remote programming
Asian cars Hyundai /Kia (Standard)
Hyundai /Kia (Advanced) Add 47/8A/46 smart key pin code reading
Toyota /Lexus (Standard)
Toyota /Lexus (Advanced) For Middle east cars, it adds H chip all keys lost (Immo box reset)
The Asian cars
North American cars Ford(Standard)
Ford (Advanced) Add Ford after 2015 key programming functions, I.E: Mobdeo,Edge,Taurus,Escort,EVEREST,Explorer,F-150 SVT Raptor,Mustang,Lincoln MKZ, MKC and Continental 2015 – etc.
GM(Standard)
GM(Advanced)
The other American & Chinese cars Can perform BMC pin code reaing on these cars: -2017 Lacrosse,Lacrosse, Trax,Envision, GL8,MALIBU,AVEO,Excelle before 2015,Cruze etc.