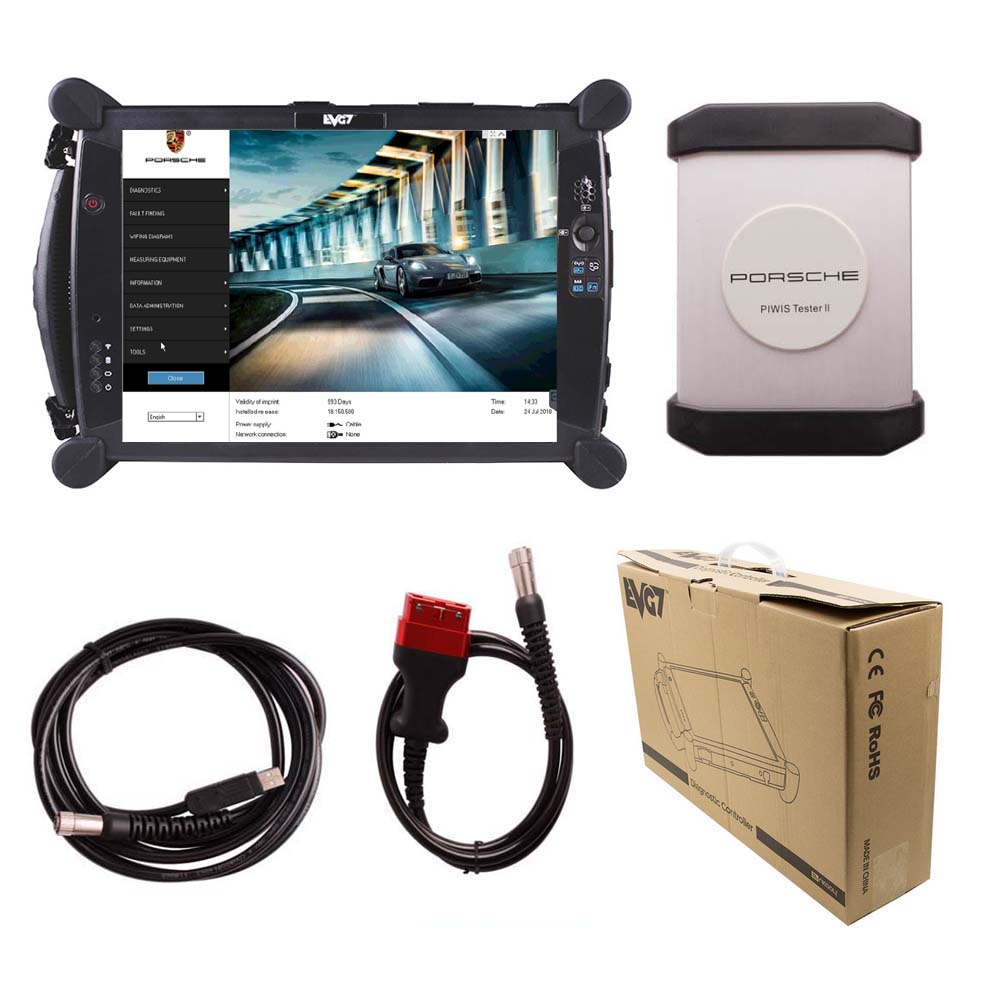 Disclaimer: Not my work. Found on mhhauto forum.  Just for sharing purpose.
This Image is based on the following acronis image LINK
Made some modifications:
* Win XP tweaks (enable right click on taskbar, enabled win xp start menu etc)
* Win XP activated (no more 3 days left to activate errors)
* Windows XP fully updated from Windows Update
* Uninstalled all Panasonic drivers and other drivers not critical to the system (for making it into universal image)
* Made into universal image (can restore to VM or any laptop compatible with Windows XP)
* Deleted un-necessary files
* Uninstalled POSES and PET (to make download smaller, can re-install them if you wish – refer folder "Hardlock fix for installing PET and POSES")
* changed adobe reader from German to English
* Updated WinRAR
* 100% defragmented image – the image will restore into a single contiguous portion
* Restored Size ~ 17.9 GB (this is excluding pagefile storage)
NOTE: Even though the PIWIS version is shown as 18.150.500, this might only be a 18.100 as some PIWIS experts on another forum have debunked the existence of 18.150.500 and stated that in this image simply registry edited to display the version as 18.150.500 (refer file "18.150.500 is fake" in the archive)
Installation overview:
1. Boot the recovery CD (in the archive)
2. Restore Image
3. Install / restore drivers (if restoring to a VM, install guest additions)
4. Perform Imprint
5. Done
All detailed step-by-step instructions are in the archive (in folder "README").
Theoretically this image should be able to restore and boot into any laptop which supports Windows XP (hopefully no BSOD on booting). Also you can restore it to a Virtual Machine
My aim with this image was to create an PIWIS image that anyone can restore and use without any difficulty.
This image might be more suited to someone restoring it to a laptop other than a Panasonic CF-30 as I have removed all the Panasonic drivers. You can restore it to a CF-30, just need to reinstall / restore all the drivers
Easiest method to re-install drivers – In the laptop you are planning to restore the image -> If you are already running Win XP in that laptop, use software called "Double Driver" to backup all the drivers. After restoring the PIWIS image, restore the drivers – hardly take 5-10 min for complete driver restore and it's all one-click operation.
——————————————————————————————–
Restore to VM – here is how I usually do it:
1. Create two virtual hard drives – lets say – VHD-A and VHD-B;
VHD-A will be the main VHD of your VM into which you are restoring the image.
VHD-B is just a temporary VHD to hold the image file for restore
2. Copy the image file (.adi file) into VHD-B
3. Attach both VHD-A and VHD-B to the VM
4. In the VMs CD drive, mount the recovery disc iso
5. Start the VM and boot into the recovery CD
6. Follow the instructions given in the archive to restore the image
7. After image finish restoring, turn off the VM and detach VHD-B and unmount the recovery disc iso from the VM
8. Start the VM – after it finish initializing, install guest additions.
9. Done – you can delete VHD-B from your system
Link attached:
https://mega.nz/#F!XvhhTQpb!qzZn4vSeYeFx8K13SZLAWQ
Rar Archives MD5
—————–
Part 1   – 7C936553A73B75639F88EBABA96F2F0C
Part 2   – A8DDA2C9773E71C7340BF48BA077501B
Part 3   – 612D64136972570B345C5483008A2395
Part 4   – 436A8762B7A49CEFE2BCD9CE50C53FD4
Part 5   – 23CB220A8E44E405F6FCC49830B512B3
Part 6   – E35AD19B6AC17E5BC4C130029A417AEB
Part 7   – 889DD8C1E3C660D58984E9D06F3E09BE
Part 8   – 7968493EB6A5E72D723E6E236CDAFF9B
Part 9   – EEB2558774F18006AADAB28F906CA426
Part 10  – 2290ABED24E214D2DD10505FE4059726
Part 11  – D3BD9257E56A424EA63153415ABC31E1
Part 12  – A474C378EF06CAA7A41F3EA17F2212B0
Part 13  – 9945E99DA5D6866ACF78D44069311138
Part 14  – 41639ED7FB9B1C3AC99D1A967B41EC98
Part 15  – 1B319BB22FC5C035A0664BFB29DA84D5
Part 16  – 7103CDC6DFF96911B6D1008C1331A1EF
Part 17  – 4D0D24480B0561345C1EDDC54DFD9A92
Part 18  – F976327463820686714D8F046F9ADE26
loading..