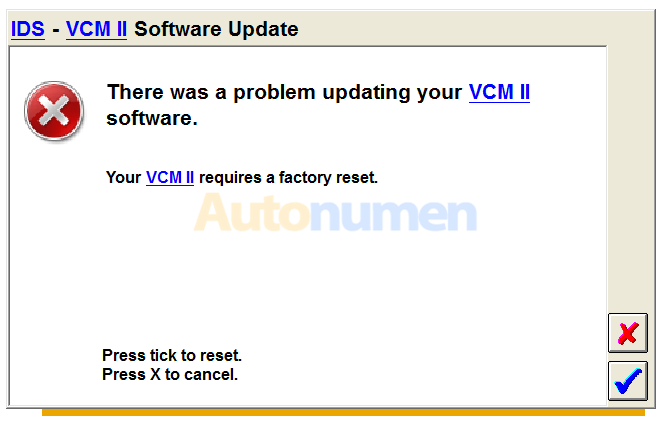 Issues: VCM2 doesn't connect to the PC anymore.
Hardware: VCM2 clone (not VXDiag VCX Nano Ford) which has worked fine
Software version used: IDS v109 on VMware…. worked fine
Software updated version: IDS version 111 native…not working
Error message:
Tried the last IDS version 111 native install but at the first connection , IDS requested a VCM software upgrade. After few seconds i received an error message (there was an error updating your VCM2).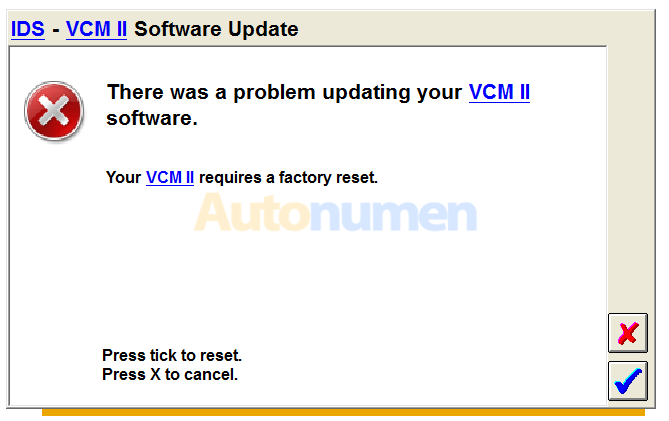 Since then I've tried recovering my VCM2 using IDS V86, VCM II manager v2.1.119.3, new SD card, with OBD power, without OBD power. The process stars good but after 2-3 minutes i receive an error message (There was an error reprogramming your VCM2 and your VCM2 requires a factory reset).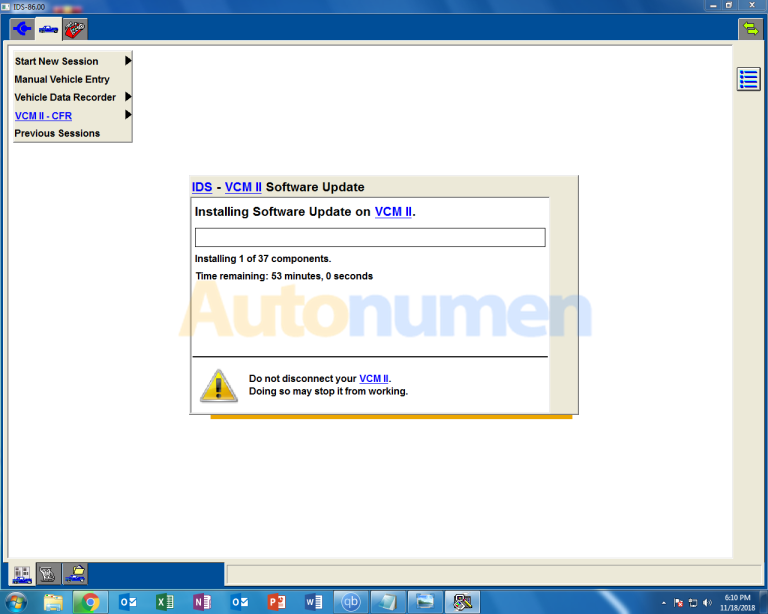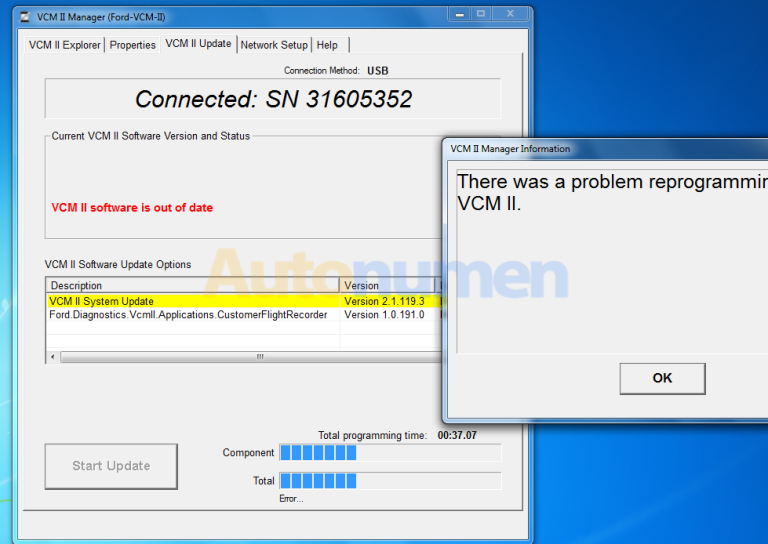 Tips & guides:
some clone vcm's are prone to this
I found that it was usually the output voltage/amps on the computers usb as I could always reset them on my trusty old Dell
To do this it had to be V86 on XPs3 and not on a VM I also powered up the vcm on its 12v power jack directly
I reset literally 20 plus for friends with this set up many times over years ago
the only other issue I found was the little reset button falls off the board very easily if you press too hard