BMW ICOM Software version:
ISTA-D:3.54.12
ISTA-P: 3.58.0.500
VIN: 2016.03.15
Not connected 9000 days remaining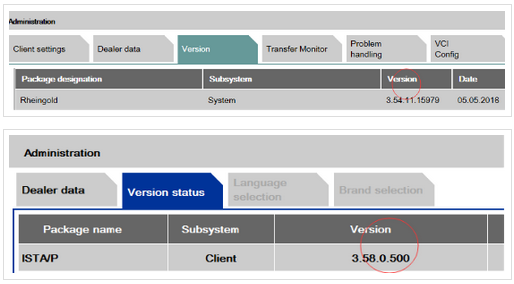 Function:
A2- OBD diagnostic supporting MOST, D-CAN and K-CAN protocols
B – diagnostic via MOST bus, and have connection to A-interface via USB connection.
C – 20-pin cable for old models.
2016.05 BMW ICOM ISTA-D:3.54.12 ISTA-P: 3.58.0.500 Software HDD Multi-language with Engineers Programming
Support Multi-language in diagnose and programming, also TIS diagram circuit: American English/ British English/ German/ Spanish/ French/ Italian/ polish/ Portuguese/ Turkish/ Czech/ Swedish/ Dutch/ Indian/ Greek/ Russian/ Simplified Chinese/ Traditional Chinese/ Japanese/ Korean/ Thai.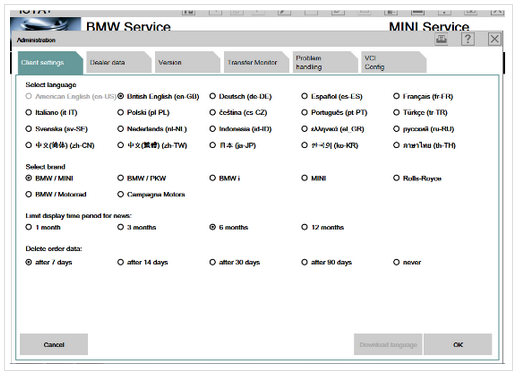 EVG7 DL46/HDD500GB/DDR4GB Diagnostic Controller Tablet PC
1. Especially in the environment of vehicle repairing garage services.
2. Full-compatible for vehicle diagnostic devices software.
3. 4GB Memory, one year warranty, two color( black and white) available for choose.
This is from Autonumen, more details can click :
BMW ICOM A2+B+C with 2016.05V Software Plus EVG7 Diagnostic Controller Tablet PC