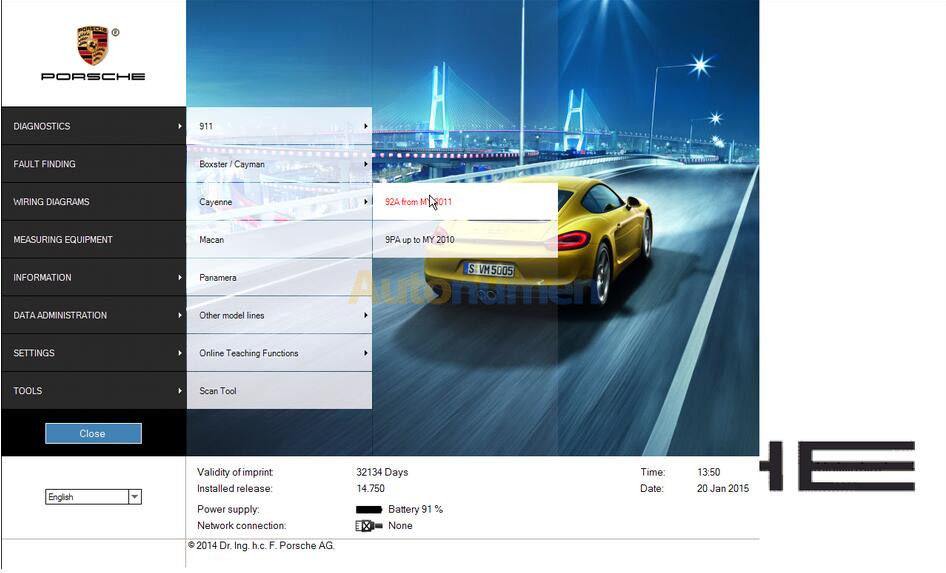 Here comes the step-by-steps guide on how to use Porsche II tester to perform "Automatic Coding" for Porsche Macan.
Preparations:
Porsche PIWIS 2 V18.15 V17.500 Free Download
How to Install/Restore Porsche PIWIS 18.100 Universal Image
Procedures:
Connect the PIWIS II tester to Porsche Macan,and then run the PIWIS II diagnostic software.
Select "DIAGNOSTICS"à"Macan"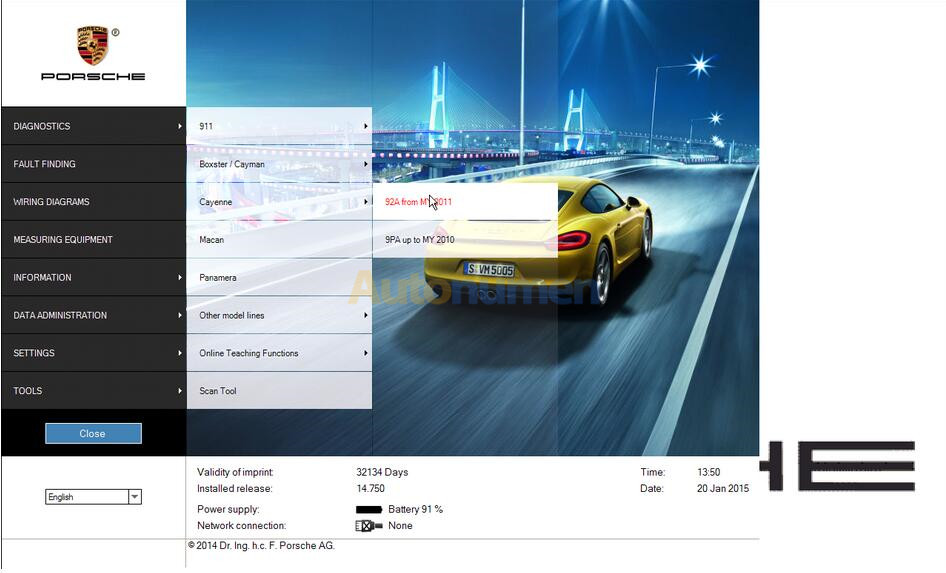 Loading control unit selection…
Starting diagnostic application,please wait…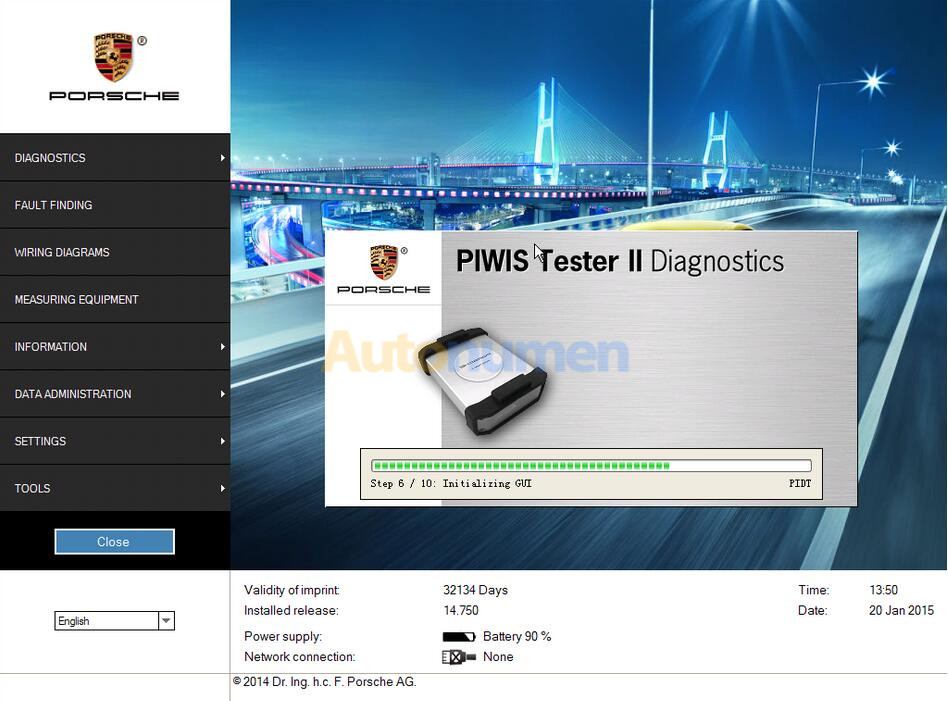 Here I select "Gatewag","DME","Transmission control",then click "Coding adaptions"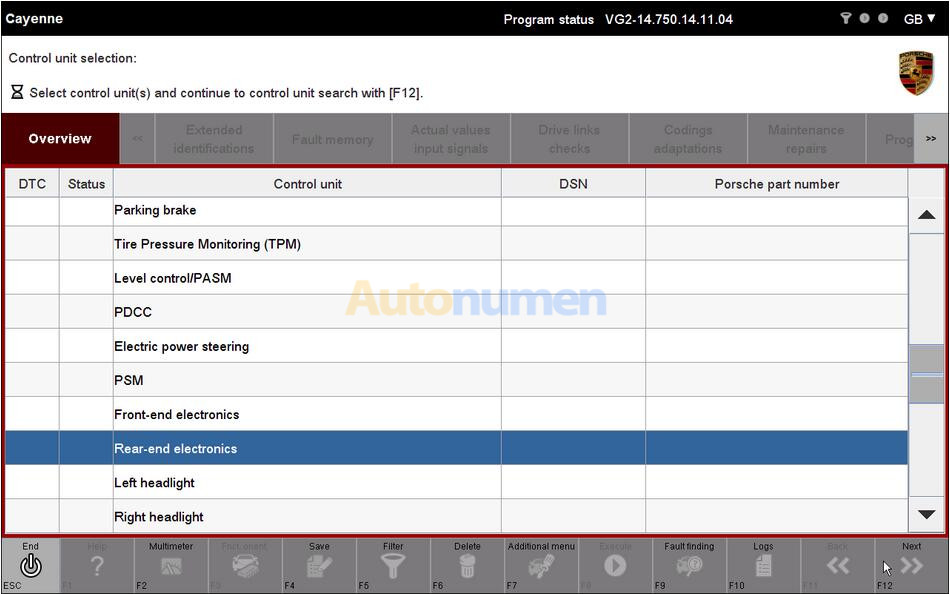 Changing display,please wait…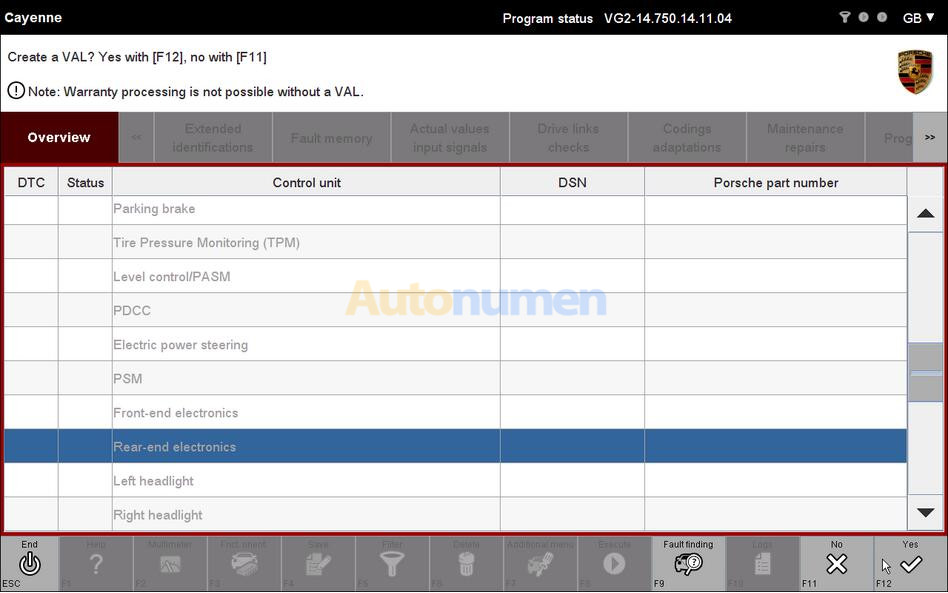 Information:Campaigns are stored for this vehicle in the PIWIS information system.
Please check the following VIN:*****************
See information,continue with [F12]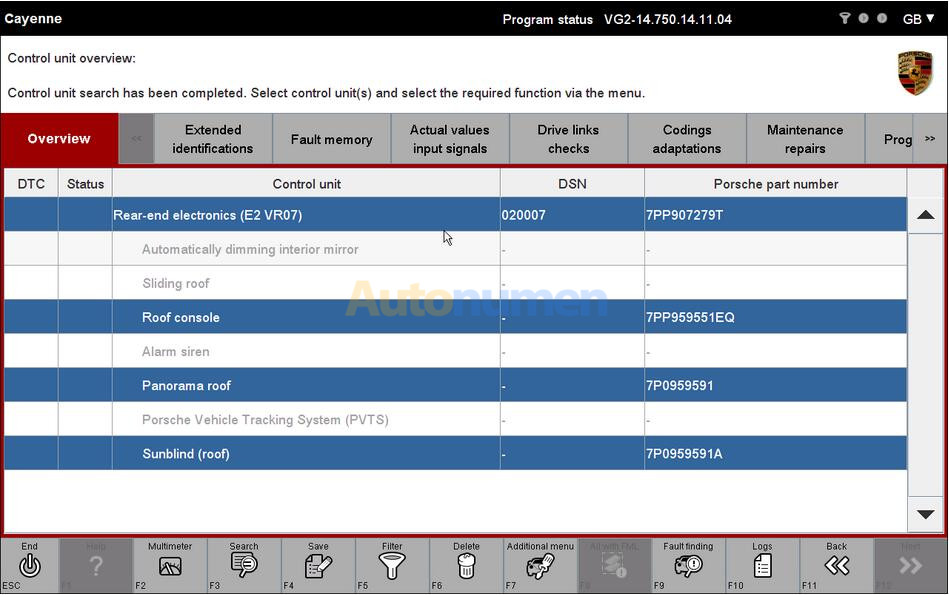 Click "Automatic coding",then click [F12] to continue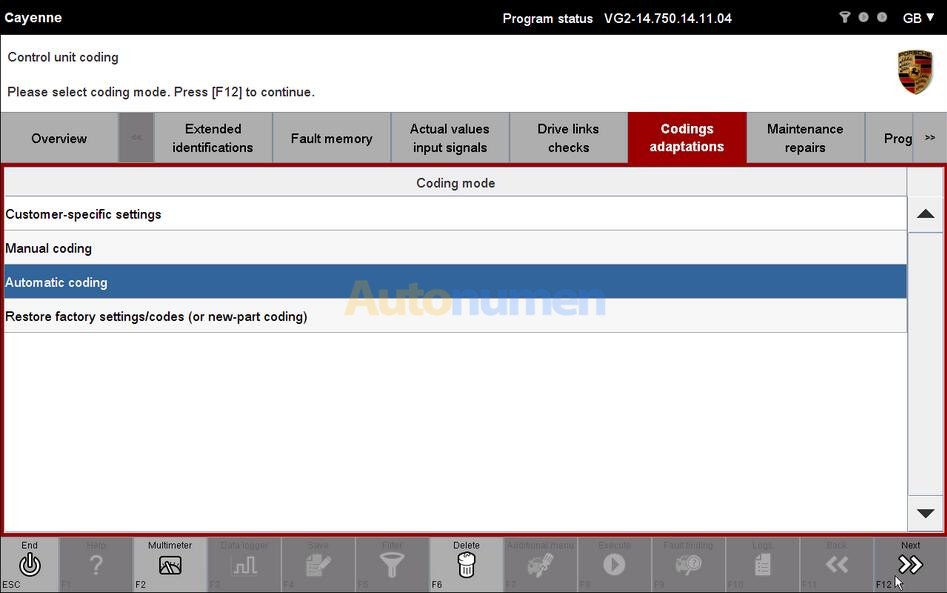 Coding in progress,please wait…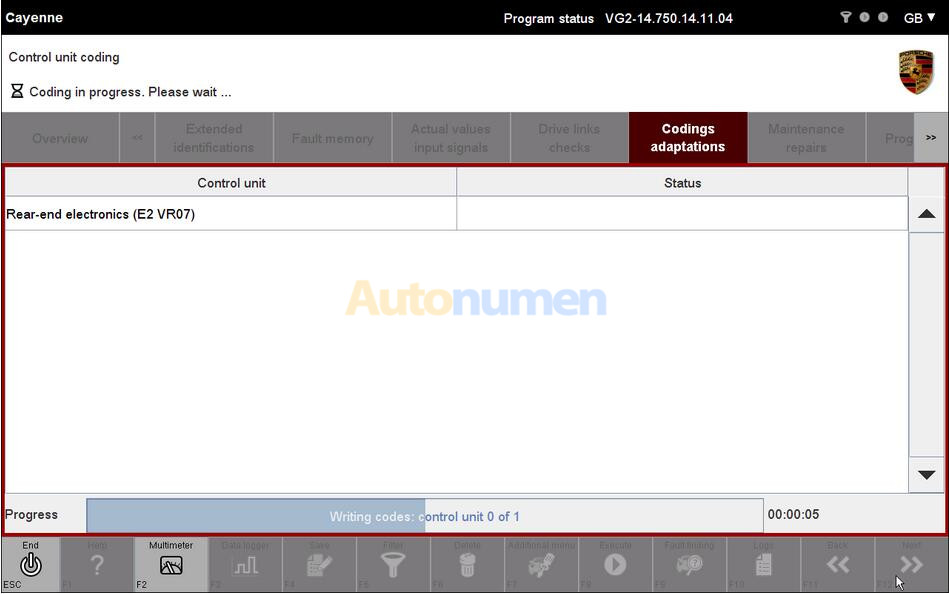 Coding has been completed successfully.Press [F12] to continue.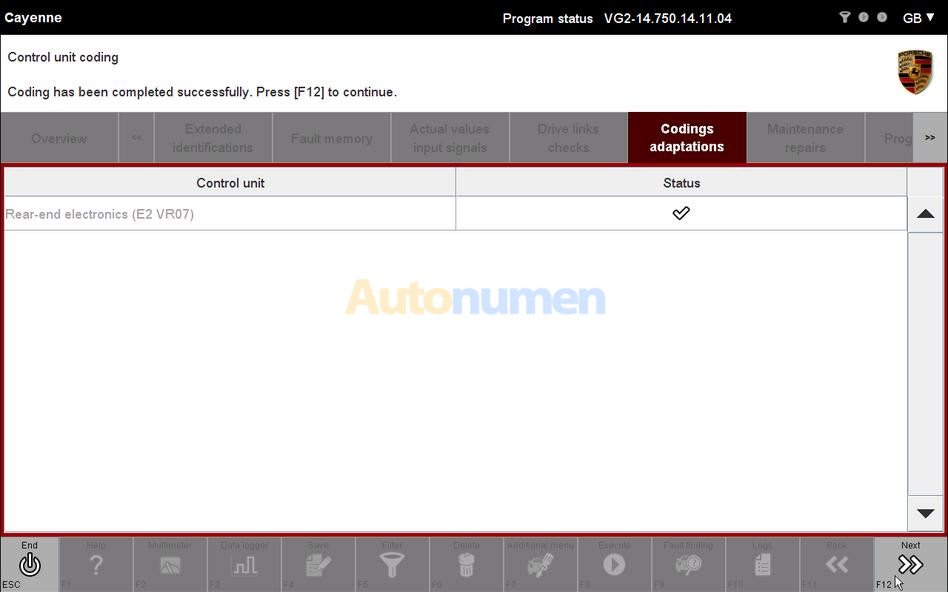 Done!Now you can click "Overview" to check the control units status.