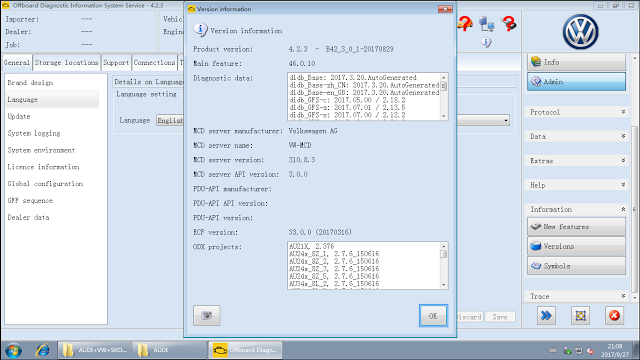 Offboard diagnostic information system service ODIS-S 4.3.3 free download:
https://mega.nz/#F!ggIR1bZC!WpTJr-aaT-WGaMjPP4a-3Q
IT´S only Original Setup -> NO Patched Launcher NO Postsetup NO License!!
This version has same level of d-pdu api as odis-e 8.1.3
All proper vas heads with amb2300 genuine will work as a charm, same as all passthru interfaces supported.
IF YOU WANT INSTALL YOU NEED HAVE – LAPTOP NEW WINDOWS ( can work win7 and 10 ) – dowload database from erwin * window 10 can work j5234 and vas6154 win 7 can work j5234 , vas5055, vas5054, vas6154
YOU ARE TRYING ODIS 4.3.3 ON YOUR OWN RISK!!!!!!!!!
Professionals have not tested it yet!
For sake of SECURITY, go for the latest ODIS 4.2.3 TESTED version:
Look here:https://www.autonumen.com/goods-6727-Newest-VAS6154-Diagnostic-Tool-ODIS-Plus-Dell-D630-laptop.html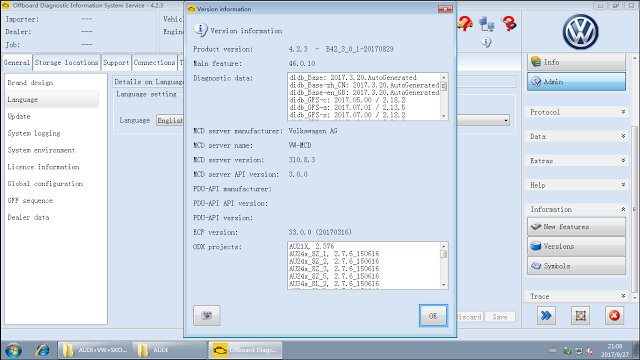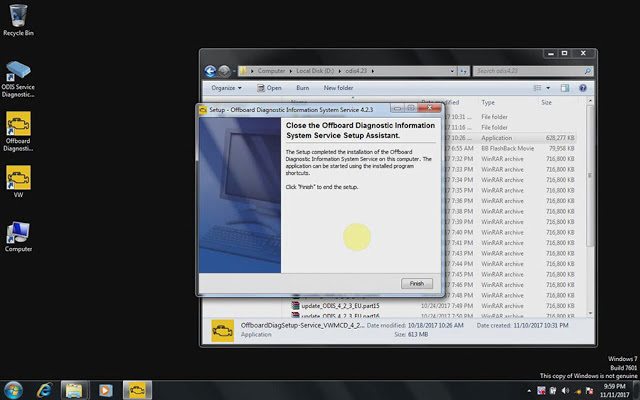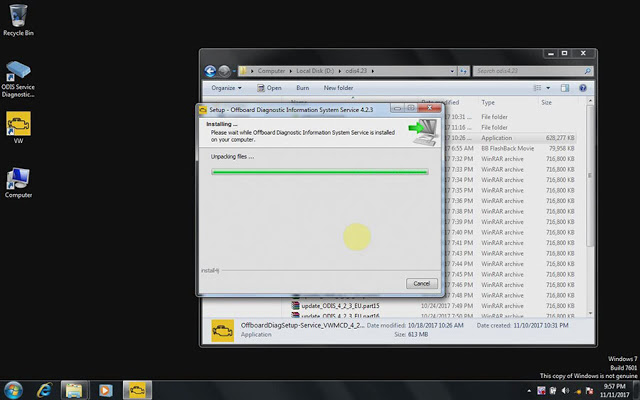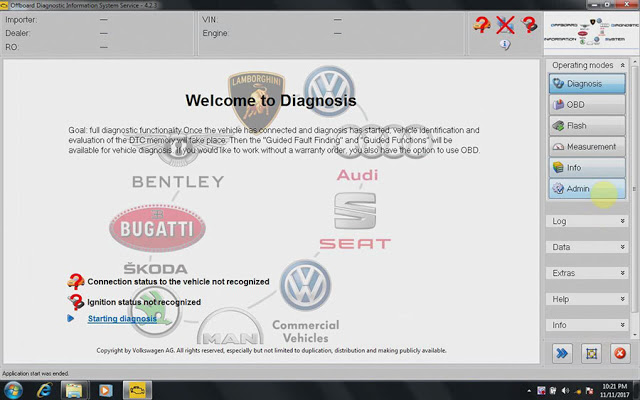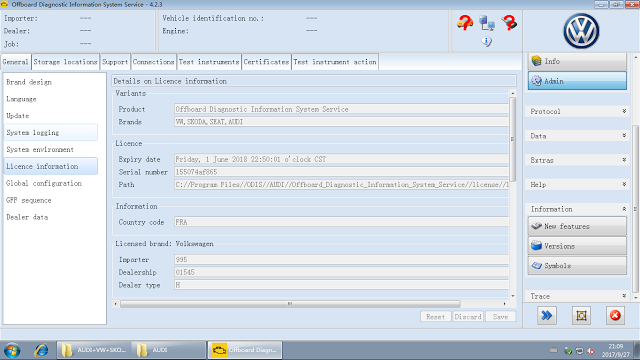 verified to work no issues.!!!!!!!!!!
Odis install on Windows 7 or Windows 10?
Tip 1: install sw, connect 5054a head, install driver, run odis
No need any settings
After install, connect your vas5054a in OBD and USB, install driver.
Open your Odis! All will work
Tip 2: Windows 7 x64, not windows 10
True, but only on win7 x64 not win 10 x64
"Windows 10 only supports the new diagnostic interface VAS 6154 (known as the WLAN remote head). Users of the older models VAS 5054, VAS 5054A and VAS 5055 can continue to use the Windows 7 i.do client on existing systems until 2019 or acquire the Windows 7 i.do. client from IT Client Support for replacement devices. The new diagnostic interface can be used with both operating systems. Please place any necessary orders with Workshop.
Equipment in good time."
Tip 3: a clean Windows 7 is the best way
I will prefer you to use windows 7 for all the diagnostic devices, this is because of the security of the windows 10. The best way to get a good working diagnostic program is to have one and only laptop for this. A clean windows 7 i are the best way, but this is only my experience
odis-e,-s on same laptop, Windows x64? x86?
Tip 1: odis-e odis-s same laptop, x64 better
Both odis e and odis s can work together on same laptop partition. no problem. For newer versions will be better x64.
Tip 2: x86 much better, no lack of functionality
x86 is soooo much better since there is no any lack of the functionality for any kind of driver of ur laptop , I test both x86 is better and u can install both yes ODIS-S and ODIS-E
Tip 3: on Windows 7 x64, perfect
Works perfectly on Windows 7 x64, I have Engineering 7.2.2, Service 4.1.4 and Service 4.2.3 in same partition and no problem, if you execute any of them in Windows 10 you won't be able to select VAS5054Al
Tip 4: on Windows 7 64bit works very well
I installed on win7 64bit and it installed and I added the update file from the download, starts and works very well, thank you all for your guidance and comments