OBDSTAR P002 Adapter, by working together with OBDSTAR X300 DP Plus / X300 Pro4/ Key Master DP Plus, is able to program Toyota 8A non-smart key all keys lost (OBD or BENCH mode) for RAV4, HILUX, CROWN KLUGER, COROLLA, CAMRY, LEVIN, PRADO, REIZ etc. Warm tips: not support partial US 8A H car models currently.
Look at OBDSTAR P002 Adapter, it is all-round three-dimensional display: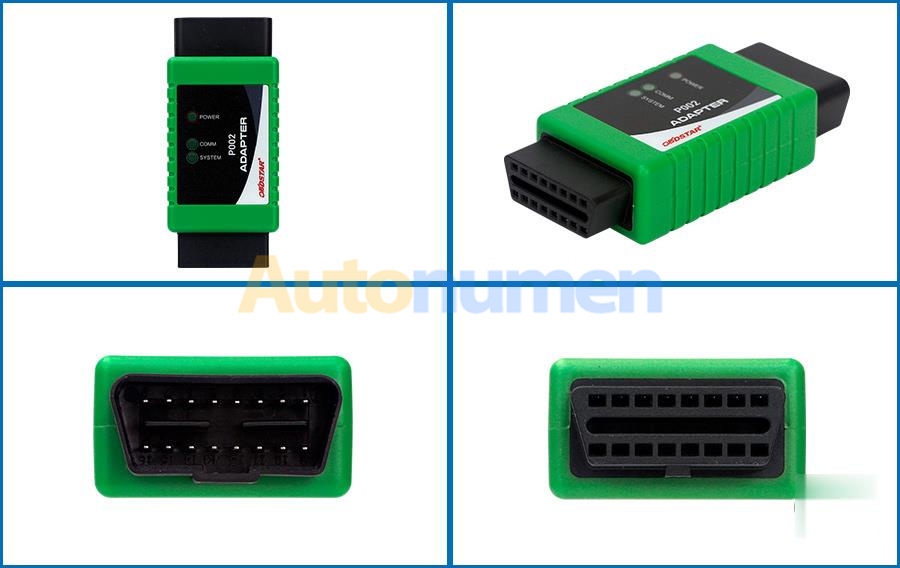 The birth background of OBDSTAR P002 Adapter:
In normal situation, TOYOTA 8A H blade keys can't be added or erased in all keys lost except
changing expensive new IMMO box. So TOYOTA all keys lost cables are developed, by which
diagnostic device can read IMMO data and make master key to start the vehicle. The master key
will help adding and erasing keys.
OBDSTAR P002  Overview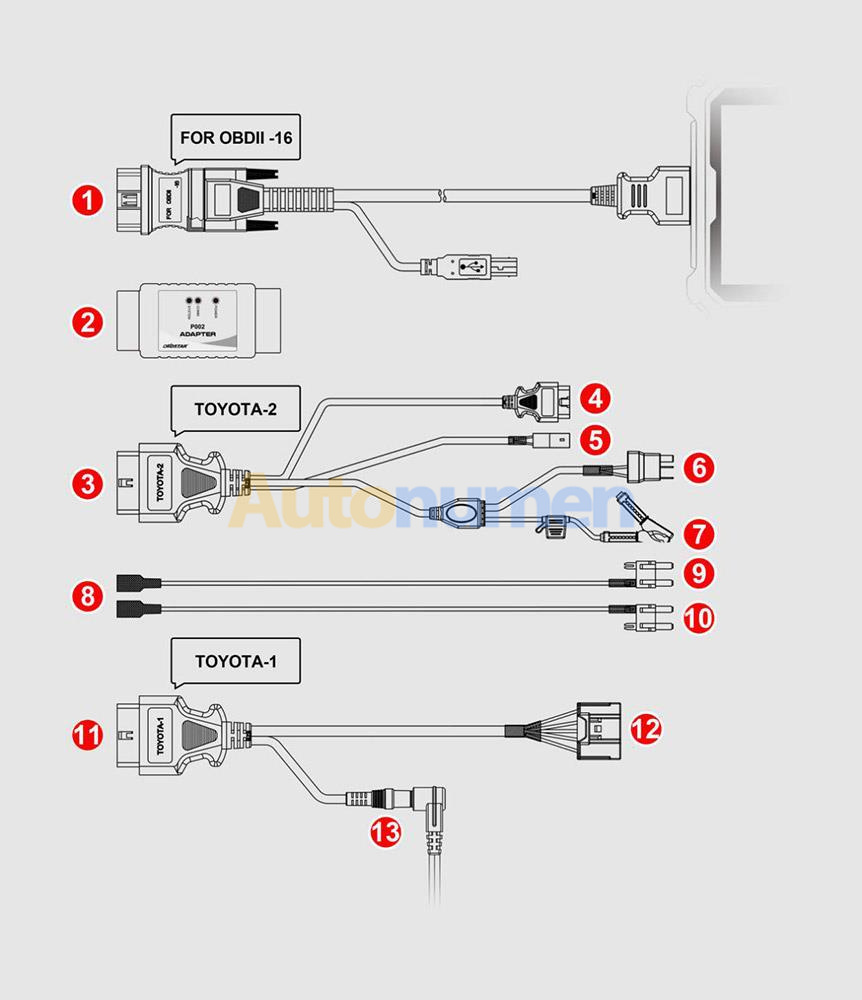 1.Diag cable OBD connector(male)
2.P002 adapter
3.Connect P002 connector(female)
4.Connect vehicle OBD diag connector(male)
5.Lock plug
6.Relay plug
7.Battery clip(positive pole)
8.Jumper plug(relay)
9.Jumper plug(fuse blue)
10.Jumper plug(fuse brown)
11.Connect P002 connector TOYOTA-1 female (BENCH)
12.Connect ECU connector TOYOTA-1 female (BENCH)
13.TOYOTA-1 cable 12V power supply(BENCH)
Toyota 8a Non-Smart Key All Keys Lost Programming
Operation steps
IMMO ⇒ Asia ⇒ TOYOTA LEXUS ⇒ TOYOTA/LEXUS V32.45 ⇒ Manual Select System ⇒ BLADE ⇒
TYPE3(WHIT H 8A/8E)⇒ EUROPE⇒Europe
Function menu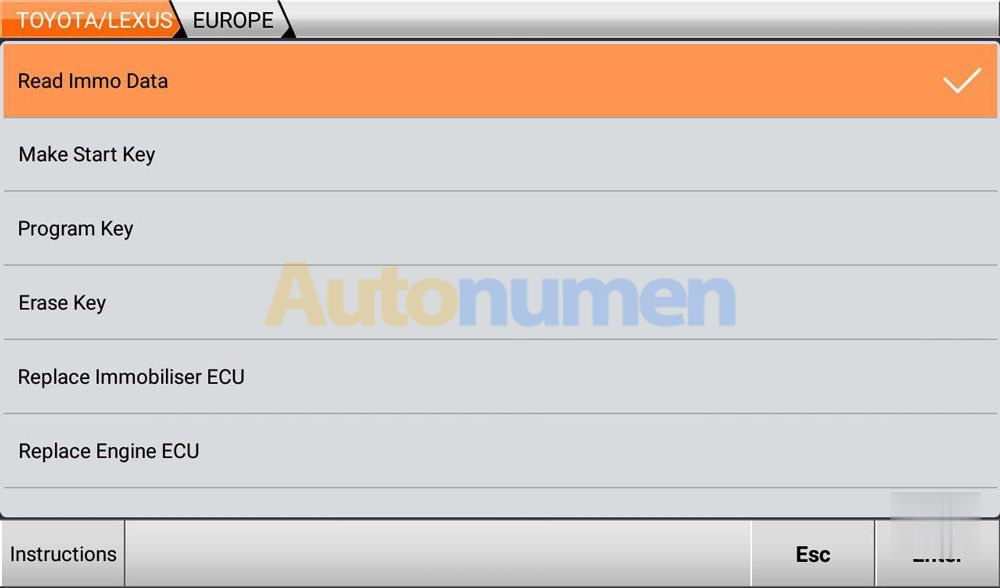 Button—Instructions
Execute the function—Read Immo Data
Execute the function—Make Start Key
Obdstar P002 Toyota 8a Non Smart Key All Keys Lost 16Obdstar P002 Toyota 8a Non Smart Key All Keys Lost 17
Execute the function—Program Key
Execute the function—Erase Key
Job is done.
This is how to use OBDSTAR P002 Adapter with OBDSTAR X300 DP PLUS PAD2 to program Toyota 8a Non-Smart Key All Keys Lost via Bench or BENCH mode.