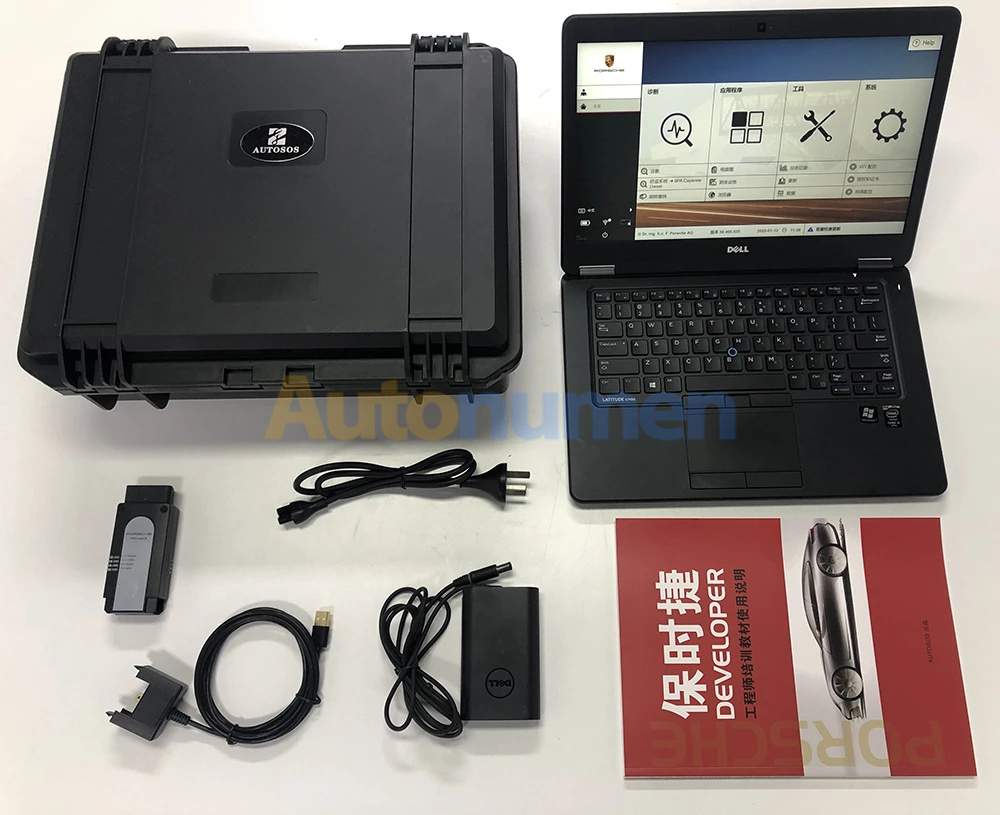 Autonumen.com offers Piwis iii with latest software SSD installed on Panasonic CF-MX3 or DELL E7450 laptop full set ready to use!
Panasonic laptop configuration:
Screen: With Touch Screen
Capacity: 4GB
CPU: intel i5-4200
SSD: 240GB
Dell E7450
Screen: With/Without Touch Screen
Capacity: 4GB
CPU: intel i5-5300U  2.30GHZ
SSD: 256GB/128GB
Piwis 3 highlights:
1. With new DoIP Ethernet diagnostic technology
2. Supports Lan Cable connection
3. Support engineering mode and online programming
Latest software version: V38.90
Connection: Lan cable
Operation system requirement: WIN 8 64bit
Update Method:
Panasonic CF-MX3: Send Laptop and SSD back
Dell E7450: Update Online with USB Dongle
1. Dell E7450: With USB Dongle, support online update.
2. Panasonic CF-MX3: You need to send back the laptop and software SSD to us , we will update for you, after we finish updated then send back to you.
Piwis iii powerful functions:
Read/clear error code
Catch data stream
Computer programming match
Component test
Maintenance information consult
Components site drawing
Wiring diagram
Piwis 3 is new operation system and more intuitive diagnostic interface, vew VCI for post-2017+ vehicles with DoIP diagnosis.
Good at maintenance, repair, control units change and programming & setting codes
To login for online immobilizer programming
To find out leading faults
To look for maintenance wiring diagram
To support special functions like modification or flashing, with Engineering mode (Development version)
Supports Porsche car list:
All Porsche from 1998-2018:
Porsche 911(997) (991)
Boxster/Cayman (987)
Cayenne up to MY 2010
Cayenne from MY 2011
Panamera
[b]Especially the latest models:[/b]
Paramera (971) 2018
Caynenne (92A) 2018
Macan (95B) 2018
911 (991) 2018
and other old models